The
Art of Floating
, a great blog by the Float Shoppe here in Portland, has been answering questions that hit their inbox. Which is brilliant, and gives a second life to the extensive novellas on that minutiae of float tanks that I find myself writing daily. Here's the first in what will hopefully be a series.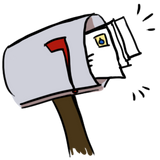 Hey Graham,
I have a few questions for you on peroxide use. How do you use it? When do you use it and in what quantity do you use it in for floating ? Is there an amount per floater or number of floats or per day or by weight of floater? I realize there are many factors but trying to get a sense for about 5 floaters a day/per tank. I've seen a few different notes on it but it's not really clear.
Any help would be super appreciated!
* * *

T,
Good question - we use 35% Hydrogen Peroxide, which we order online. We do about 10 floats a day/tank, and we use around an average of 2-4 ounces per day per tank. That seems like a big range, and it's because the Hydrogen Peroxide can vary quite a bit in how quickly it is used up.
...